Active Schools
Sportscotland works in partnership with the City of Edinburgh Council to invest in and support the Active Schools team, who work with primary, secondary and special schools in Edinburgh.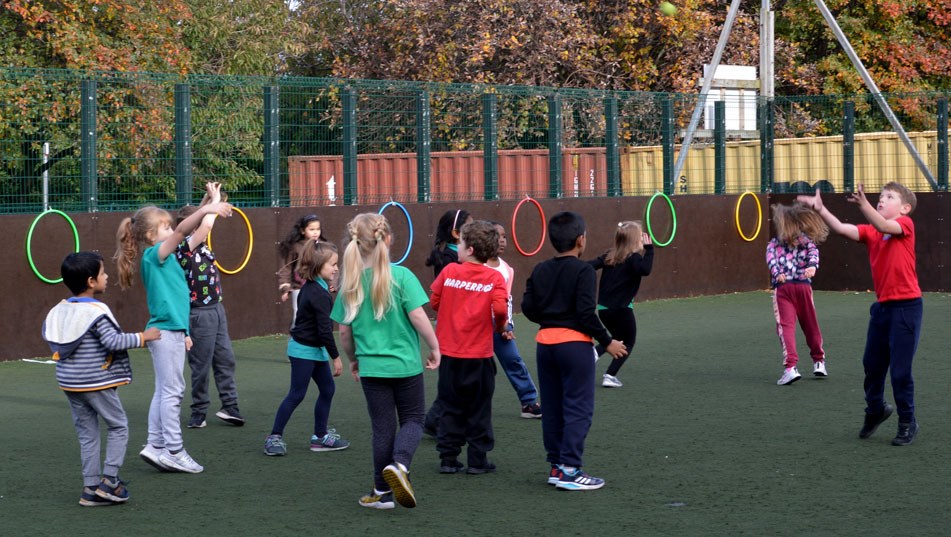 Active Schools aims to provide more and higher quality opportunities for children to participate in sport before and after school and at lunch times. A range of volunteers, including teachers, parents, coaches and young leaders, deliver the activities.
Active Schools works with organisations and individuals, including PE staff, sports development officers and local clubs, to provide a wide range of opportunities connected to physical education, school sport and club sport.
For more information visit the Active Schools website
Please see the image below including Covid-19 guidance for Active School Club participation if your child attends a club.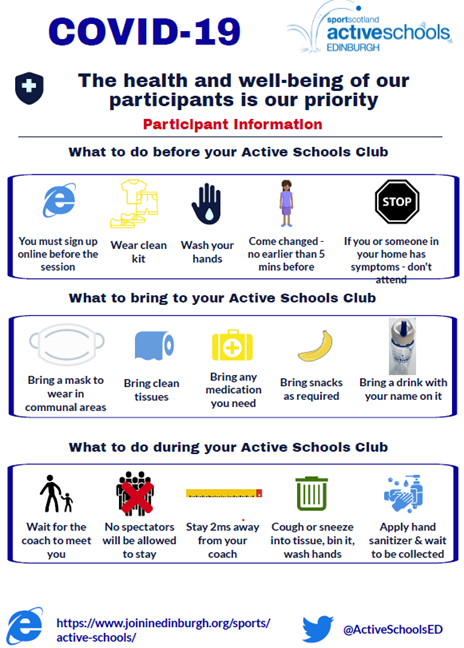 Additional