Enrolling your Child at Balgreen
The process to enrol your child at our school will depend on your catchment school, find out more below.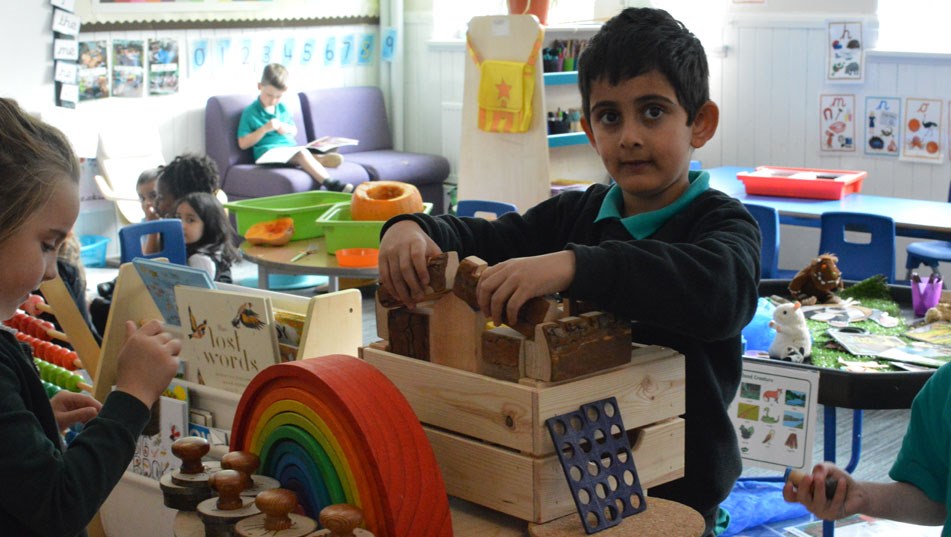 The City of Edinburgh is divided into catchment areas. Every household in Edinburgh has a catchment area associated with it, where you would be given priority admission. Please note that although we may be your nearest school you might not be in our catchment area. Take a look at the Edinburgh Council catchment areas on their website to check your catchment school.
Read more about applying for a school place at the City of Edinburgh Council Website.
Primary 1 Admissions, Starting School 
Starting school is a very important milestone both for children and their parents. The vast majority of our parents choose their local, catchment school and we plan our education provision to ensure we can provide places for new pupils at their catchment school.
In the run-up to November's registration week for the new Primary 1 intake, each school will offer an opportunity for you to visit them. You can speak to staff to find out more about the school first-hand. You can see how the school runs; discuss the curriculum and its priorities as well as seeing recent examples of pupils' work on display. In many cases, you may also have the chance to meet other parents who already have children there. All of this will help you understand the school's unique character and give you an insight into the learning environment that your child could enjoy there.
Information for new Primary 1 children starting at Balgreen in August 2021
Important Dates:
Thursday 10th June - information packs will be handed out from the P1 playground by class teachers from 9.20am to 10.10am and from 11.00am to 12 noon.
Tuesday 15th June - P1a Information session on Teams with Mrs Edgar 6pm to 7pm
Wednesday 16th June - P1b Information session on Teams with Mrs Edgar 6pm to 7pm
Thursday 17th June - Teddy Bears' Picnic on Teams with class teachers – times to be confirmed but will be in the morning.
More information will be sent out directly to families nearer the time.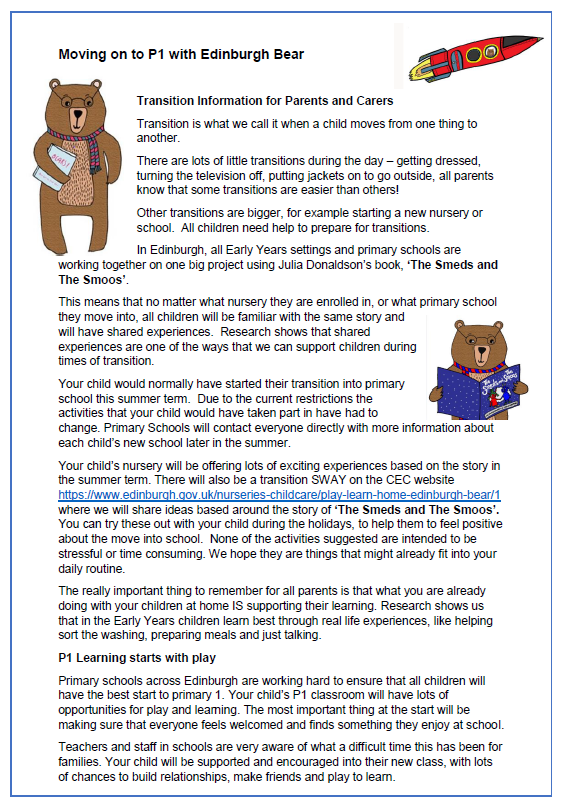 Additional